THE OPTIMIZED ZONE...
Calm the Chaos | Streamline Your Business | Regain Your Life
TESTIMONIALS
What people are saying about Camille...
Being a business owner can be very lonely. It can be hard to know whom to turn to if/when you get stuck. Camille is a shining light to turn to. She is wise, thoughtful, and asks thought-provoking questions. If you are wanting to go to the next level, I highly recommend The Optimized Zone.
Joy Seale
Camille has a talent for seeing things from all possible angles. So she sees all the details I've missed. She communicates her insight in ways that are easy to understand and assimilate. Even if she knows what I've missed, she guides me to the answers so I learn to think it out for myself. A true professional mentor.
Merianne Drew
Camille Diaz makes it her personal mission and responsibility to make others a success. From strategizing to providing constructive criticism she takes her wealth of knowledge from operating her own successful business and imparts self confidence and positivity into those she coaches.
Andi McDaniel
I've worked with Camille on one of her podcasts and seen her do coaching in a Zoom session. If her book is like those experiences, it will be awesome.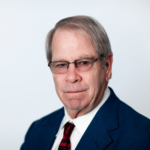 Rick Bahlinger
Camille is an amazing person who listens to her clients. She gives you the systems you need to organize your business and your thoughts! She gives you the mindset, tools and coaching to optimize your business and become super productive and organized!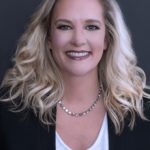 Michelle Lee
You have a healing product, and I told you many of my stories...because of your book. I am thrilled to know you. I think your book is exciting, was honored to read it.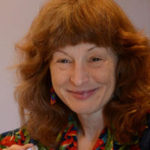 Julie Tattershall
I was fortunate to meet Camille three years ago. Her advice saved my marriage, her advice and skills saved my business. She is a top notch quality person, personally (I know her family) and professionally, she changed the way I though about myself, my business and others. And totally changed my image. I hope your fortunate enough to read her book and meet her in person.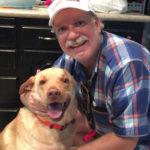 Gunner Peterson
Whether she's running a business, raising two strong (and happy!) daughters, or tearing it up on the dance floor, Camille practices happiness every day. Things may not always go as planned, but Camille shares personal insights and life lessons that she has used to take charge of her own happiness. Readers will gain positive practices they can incorporate into their lives from this book.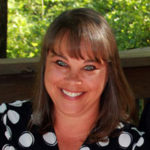 Wendy Reed
I have had a wonderful coaching experience with Camille Diaz. She has an uncanny way of seeing the big picture when I cannot and offers me priceless advice and perspective to run my real estate business successfully. I look forward to my coaching sessions with her because I know that once the session is complete I will have a renewed energy and new ideas to tackle my obstacles.
Chandra Hall
One of the biggest challenges I face as a entrepreneur is overwhelm when faced with a goal. Camille's reverse coaching technique makes it super easy to walk away with a completed step by step process and to do list. She has this way of breaking down my big picture into small actionable steps.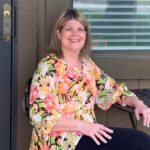 Tabitha L. Taylor
Calm the Chaos
Streamline Your Business. Regain Your Life.
GET IN TOUCH...
Have a question? Send me a message.