Thanks for visiting! This page contains links to all my current endeavors as well as photos for those who are putting together a podcast or event and need such resources from me. If something is missing or you need a higher resolution photo, please use the form at the bottom of the page to contact me and I'll help.
Camille Diaz is a connector, author, coach, speaker, and financial professional who loves to empower people with knowledge and resources. Her desire is to see others succeed in business and in life and to help inspired individuals design a path toward happiness, harmony, and financial security.
Coaching Services
Financial Services
The Shake Up: Misfit to Best Fit in 30 Days
Calm the Chaos in 15 Days
Photos (click thumbnail to open larger image)
---
To contact me with questions or if you need higher resolution photos or brand logos, please email me at the email address you already have or use the form below.
Camille has a talent for seeing things from all possible angles. So she sees all the details I've missed. She communicates her insight in ways that are easy to understand and assimilate. Even if she knows what I've missed, she guides me to the answers so I learn to think it out for myself. A true professional mentor.
Merianne Drew
Camille Diaz makes it her personal mission and responsibility to make others a success. From strategizing to providing constructive criticism she takes her wealth of knowledge from operating her own successful business and imparts self confidence and positivity into those she coaches.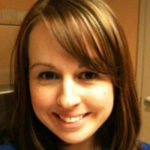 Andi McDaniel
I have had a wonderful coaching experience with Camille Diaz. She has an uncanny way of seeing the big picture when I cannot and offers me priceless advice and perspective to run my real estate business successfully. I look forward to my coaching sessions with her because I know that once the session is complete I will have a renewed energy and new ideas to tackle my obstacles.
Chandra Hall